…from 9:15-10:15 every Sunday!
Grace has a children's Sunday School program for ages 5 years through 9th grade and we are always excited to welcome new friends! We meet on Sundays 9:15, with a Zoom option if needed. We use the Faith Alive Kid Connection curriculum and hope to have some special in person programs throughout the year depending on safety. We start off our lesson each week with a large group check in, and Bible Lesson time. After that we break out into small groups (K-2rd, 3th – 5th, Teens) to discuss what we learned further. In addition to our curriculum, there are also special days where we have guest teachers who share their knowledge of certain topics. A link to the registration form is below.
Registration Form SCS_rev 2021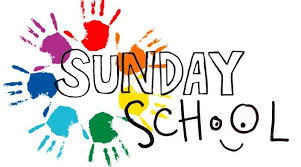 ---
Looking for …
How we Learn and Grow at Grace?
Link to Youth and Confirmation?
Bible Study Resources?
Vacation Bible School?
Our calendar?
Music programs?