Youth Gathering and Special Events
We typically send interested youth to the annual  junior youth gathering through the Southeastern Pennsylvania Synod, ELCA and to the National Youth Gathering every four years as well.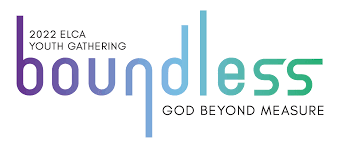 The next National Youth Gathering is July 24-28 2022 Minneapolis MN.  More information can be found at: https://www.elca.org/YouthGathering
Confirmation
A three-year confirmation program is offered for youth in grades 6-9 at Grace. Youth are invited to participate in a program of learning, reflection, congregational participation and service with other members of the congregation and the wider church.
Pastor leads the program which meets twice a month. Some of the topics discussed in our time together include: living your faith and making good decisions, Scripture, the Sacraments, History and Theology of the Lutheran Church, the Apostles Creed, the Ten Commandments, the congregation, and what it means to be a faithful adult member of Grace and a disciple of our Lord Jesus.
Youth are also encouraged to worship regularly and participate in some Sunday morning worship leadership role. Each month, there will also be a Learning and Service event to help youth grow in their discipleship and awareness of spiritual and physical needs in the community. Upon completion of the program, youth will affirm their baptism by the Rite of Confirmation.