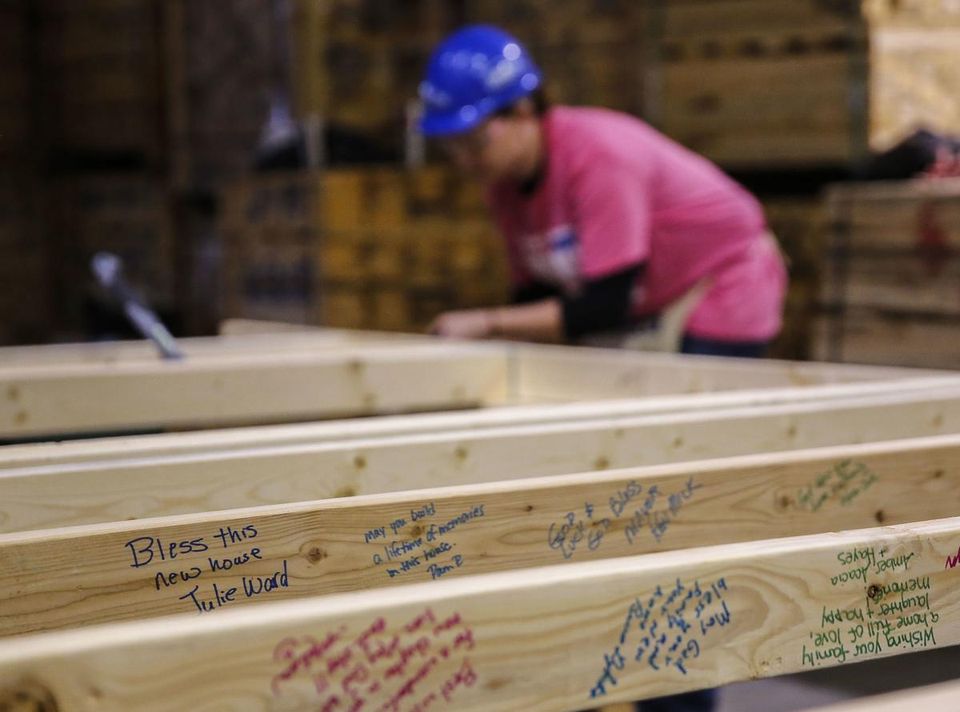 We are delighted to announce that Grace has signed on to be a fundraising partner in the Thrivent Faith Build project at 2714 Cowpath Road! Led by Jaime Snyder and Pastor Raabe, our team is comprised primarily of our youth. With a goal of $2,500 toward the total of $142,000 needed for this new home, we have several ideas for fundraising initiatives you'll be hearing more about in the coming weeks:
Sunday, November 28, 2021 at 9:15 a.m.: Faith Build Sunday at Grace, fundraising kickoff with Thrivent and Habitat staff present in worship, a special offering, a blessing and signing of 2 x 4s to be used in the construction, and a coffee hour hosted by Thrivent
Thursday, January 13, 2022 from 5-7 p.m.: Drive-Through Spaghetti Dinner
Sunday, March 6, 2022: Spring Birdhouse Silent Auction, 9 a.m.-12 noon….and more to come!
Get involved in these or go here to directly support our effort:
Read a recent article here:
Churches partner with Habitat to build homes in Hatfield Township 
We'd love to have you be part of the Grace team! Thank you!
Jaime Snyder and Pastor Nancy Raabe, team leaders